How the hand of history guides us depends mostly how we as a collective take account of the larger picture.  We are but one piece of the larger puzzle of life, and because we are only a snapshot in time, most often the views we have are painted by immediacy and not a long view.  With that being said, the Toyota Steeped In History tour in Detroit last week offered something to all the participants that I believe helped everyone to see long view.  What Toyota achieved with the Steeped In History tour lead by Jamon Jordan of Black Scroll History Tours was to provide a deep dive narrative of African American experiences in Detroit dating back to before the city was founded in 1701.
The tour was riveting as it was informative and, not to mention, very entertaining for me and my wife Monique as we drove around the city in the Prius Prime provided to us  earlier in the week checking out different historic sites. Again, did I mention that the car we drove around town in was a Prius Prime? Prior to driving the loaned Prius Prime around I had no real reference point for the Prius Prime.  After driving it around, however, I came to enjoy the car and realized that there is an unspoken Prius club out here in these streets! And at 55 MPG on gas alone and 133 MPG on electricity, what's not to love about to the Prius. I loved driving it so much that I hated to return to my premium fuel gas guzzler! The Prius has two new fans!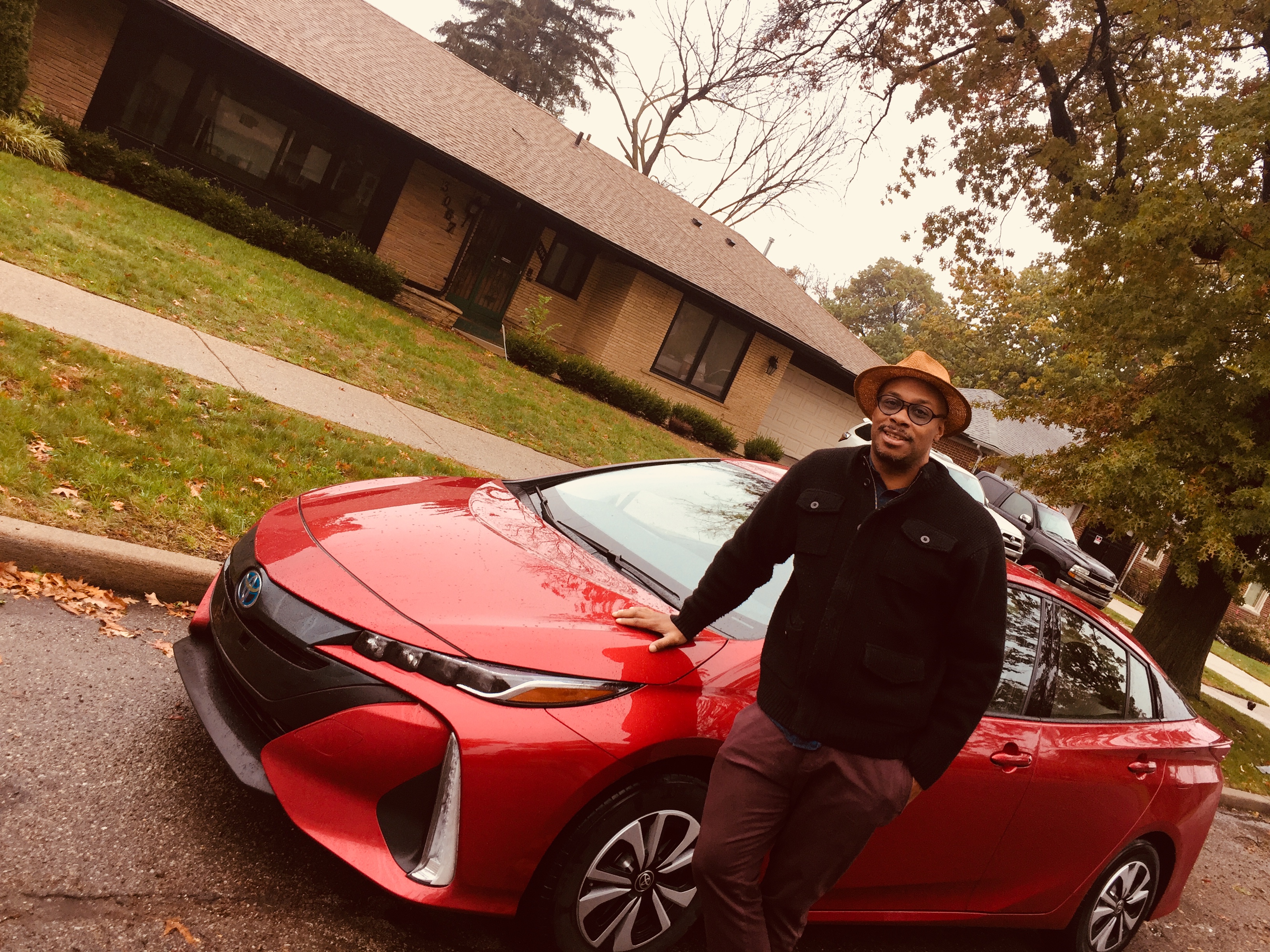 Me in front of the former home of Berry Gordy, and then later the home of Gordy's sister Anna and her husband Marvin Gaye. This is the home Gaye resided in when he wrote What's Going On? This is part my own independently conducted history tour of the city earlier in the week...:-).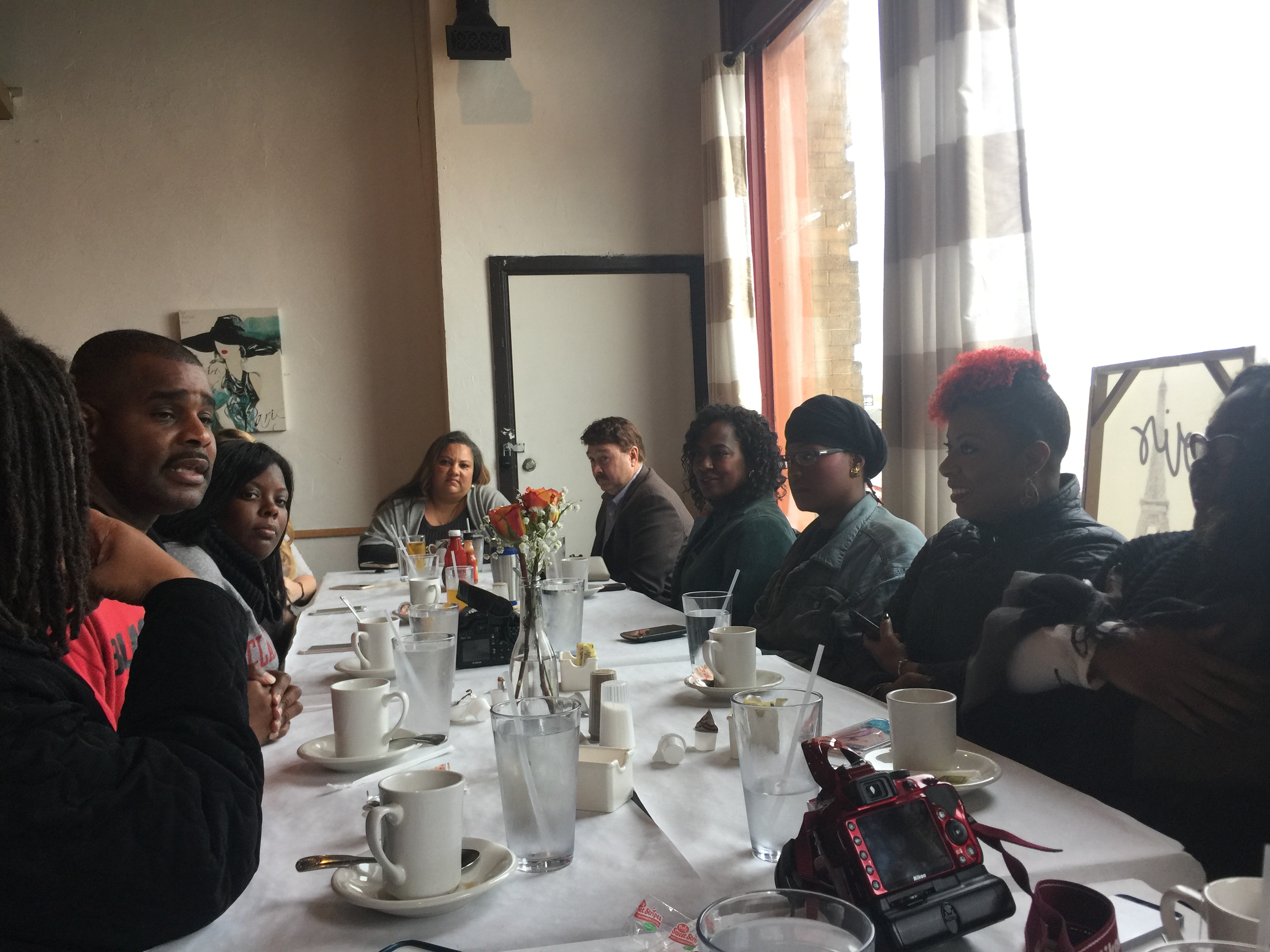 The breakfast meet up of influencers before the tour and Le Petit Dejeuner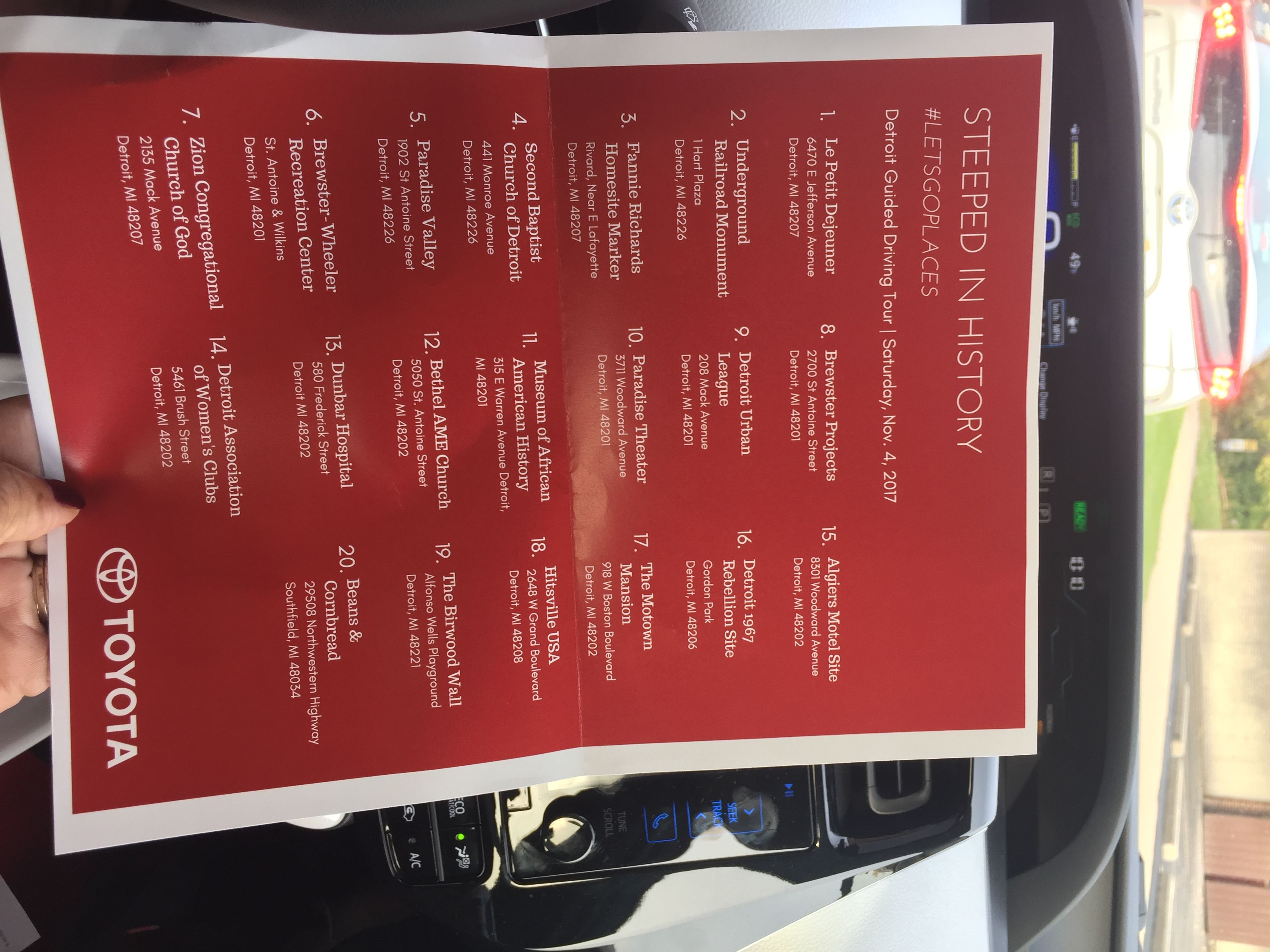 The tour stops: We made something like half of them.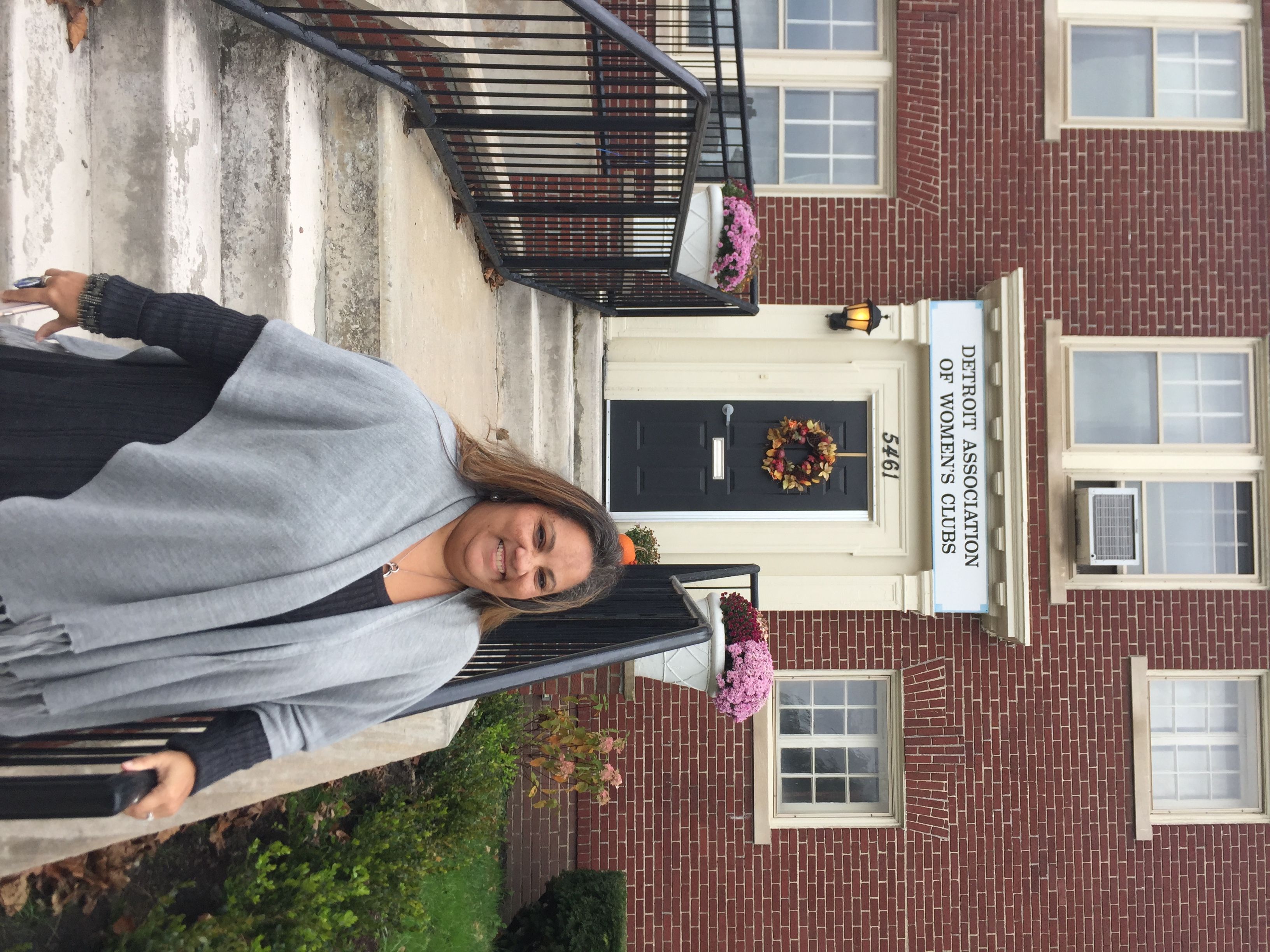 The effervescent Betsy in front of the Detroit Association of Women's Club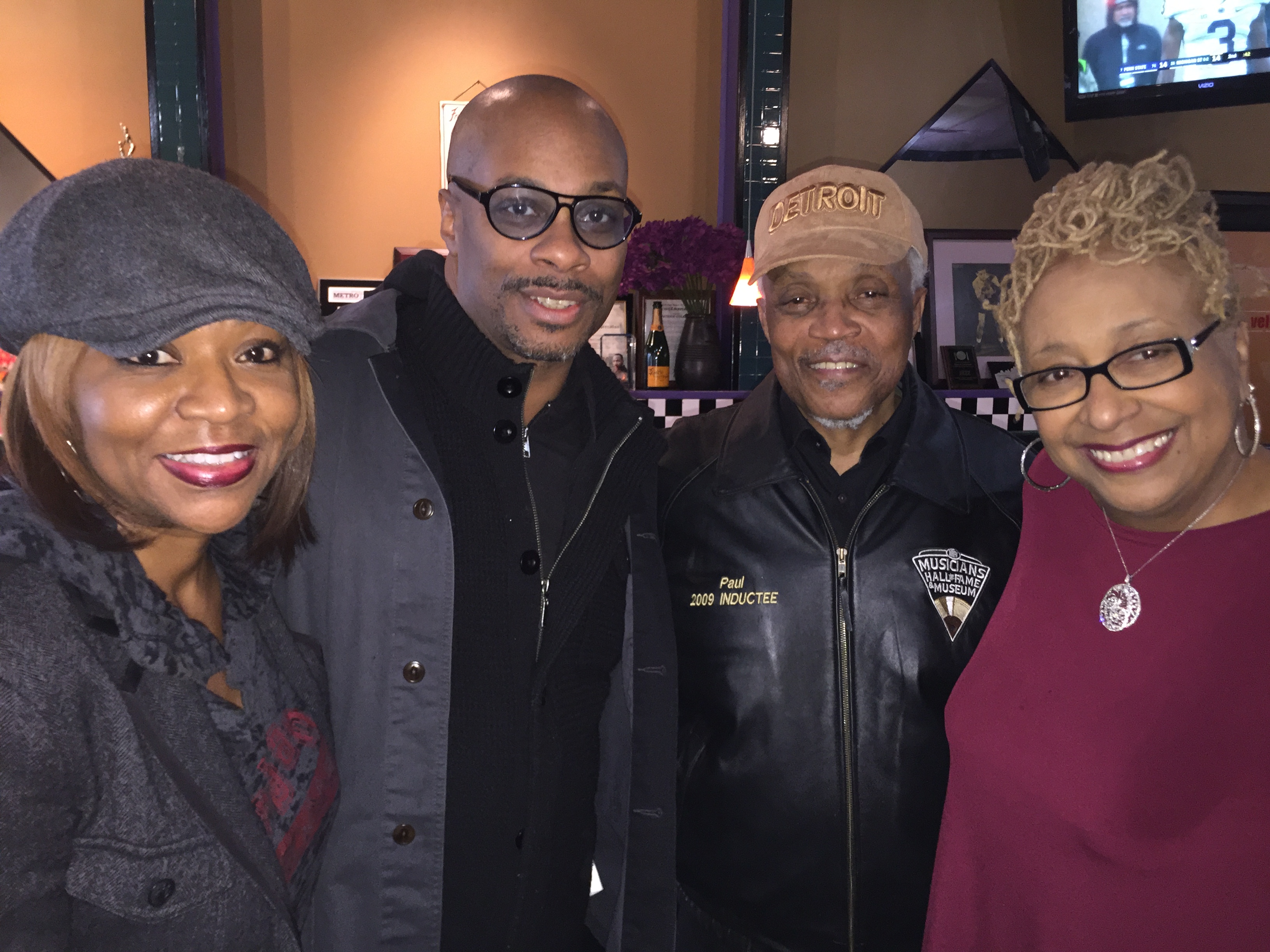 Monique, Myself, Paul Riser (Motown), and the illustrious Brenda Perryman at the wrap up lunch at Beans and Cornbread